150+ Million Pounds
of Copper at +1%
in New MRE
Option to Earn 100% Ownership
75kms from Brunswick #12 Mine, 5-decade long retired Glencore Mine
The Chester project mineral resource estimates were derived from the press release titled "Canadian Copper Significantly Grows Mineral Resources at Chester Project" published on November 1st, 2022 via the Globalnewswire and posted on Sedar at www.sedar.com and the company's website.
New Mineral Resource Estimate Delivers Significant Growth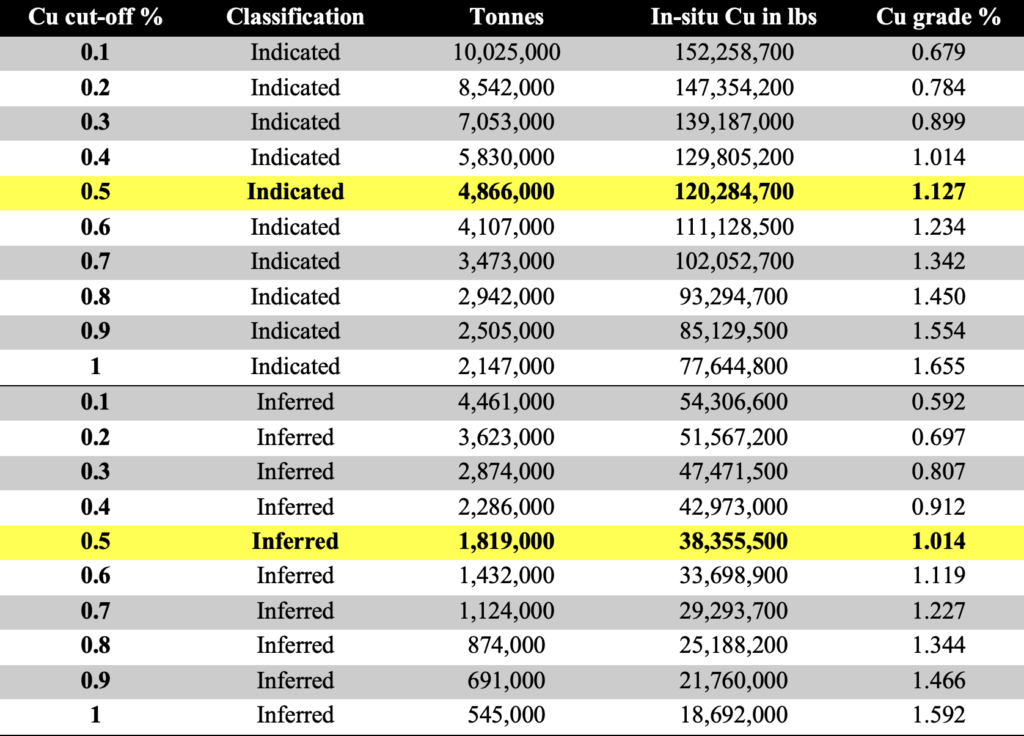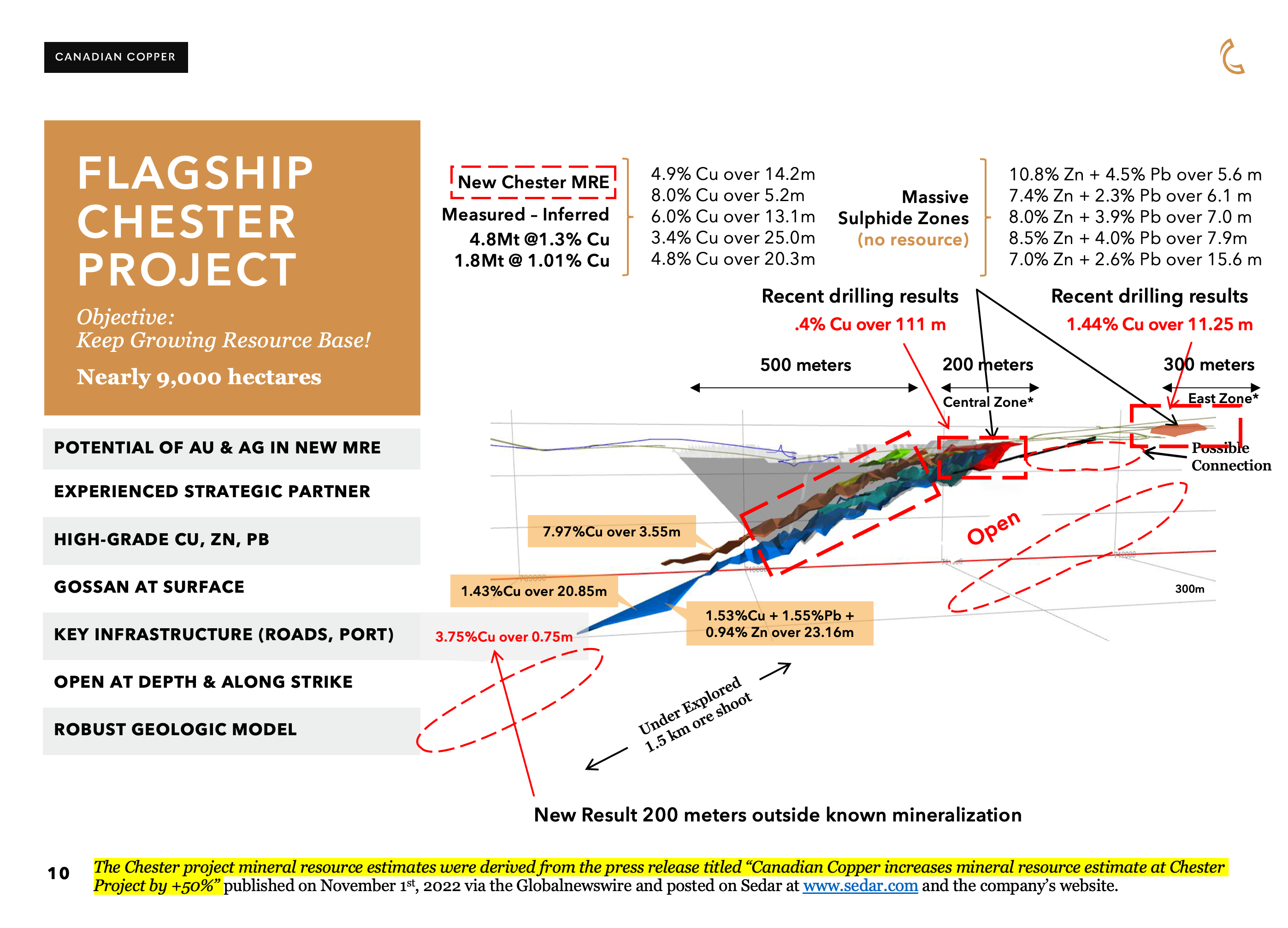 A Historical Project with New Ideas
The Chester Project is located within the prolific Bathurst Camp of New Brunswick, Canada which has hosted over 45 volcanogenic massive sulphide (VMS) base metal deposits.



Chester was discovered in 1955 and previously experienced two significant and distinct exploration campaigns from 1960-1975 and again in the early 2000's; both under very different market conditions for precious and base metals like we have now.
All original exploration and development strategies for Chester targeted the high-grade copper Stringer Zone that starts at 40 meters below surface via an underground operation only. Therefore, other precious metals (gold, silver) and base metals (zinc, lead) were disregarded from analysis, in addition to lower-grade copper halos surrounding the Stringer Zone.
It is clear from an extensive review of historical data, including drilling logs, assay results, block models, that gold, silver, lead, and zinc are present and should be incorporated into the global mineral resource estimate and be included in the exploration strategy.

OUR STRATEGY — Is Working! Here is our progress to date at Chester
| Initial Strategy | Work to date |
| --- | --- |
| Validate the existing historical resource estimate through new drilling, fresh core logging, geological interpretation, and issue a new global mineral resource estimate (MRE) to include copper and all previously excluded metals of gold, silver, zinc, and lead. | On November 1st 2022, Canadian Copper issued an updated MRE that increased the indicated resource by more than 3x, plus increased the contributions of other by-product minerals. |
| Apply our new geologic understanding of Chester with a new MRE to generate new exploration targets that test open extensions of Chester (laterally and at depth). | Based on the 33-hole program completed in 2021, in addition to the new MRE, Canadian Copper has identified several areas within Chester that require additional drilling. These areas include the East and Central Zones, as-well as untested extensions to the Stringer Zone. Targets are being developed and will be tested in 2023. |
| Identify in-fill drilling targets that will improve resource confidence levels. | This program remains in process and will be defined from December to January 2023. |
| Develop and analyze various mining scenarios by applying both an open pit and underground delivery strategy for Chester based on the new MRE. | This process is ongoing now that the MRE has been delivered. We expect results from our OP/UG study in Q1, 2023. |