Property encompasses +170 hectares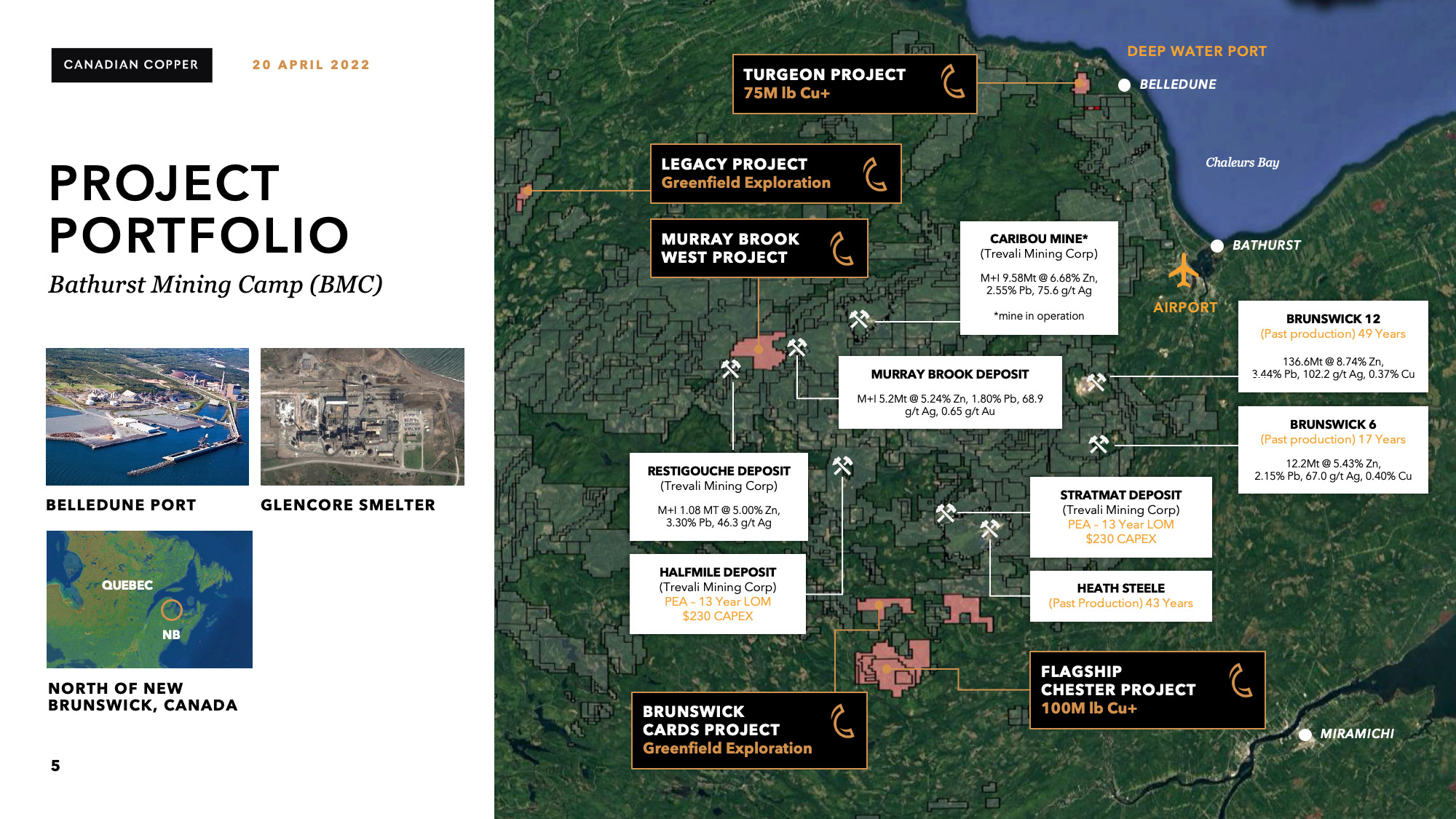 Copper, Silver, Zinc Skarn-Hosted Target
Copper mineralization was first discovered in 1968. Between 1968 and 2012, the area was subject to intermittent exploration activities including prospecting, geological mapping, soil sampling, geophysical surveying, trenching and diamond drilling.
Early drilling programs from this skarn-hosted deposit conducted by Copperfields Mining Corporation returned good results such as Hole: R-17: 59.34 meters over 1.22% Cu, including 11.28 meters over 3.16% (from 152 meters).
Our Strategy for 2022 & 2023
Complete a desktop review of available historical data to identify and prioritize exploration targets;


Continue to outline surface exploration with geochemical sampling and trenching activities;


Based on a project by project priority basis, develop follow up drill program to test anomalous areas within the known deposit as-well as neighbouring prospects.